How to Make a Copper Braided Wire Circlet
I purchased this great very pliable copper colored aluminum flat wire at Michael's. It is $5.99 for 5 yards. It should be in the section for beading and jewelry supplies.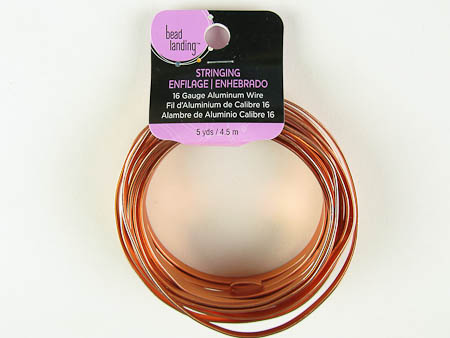 Now measure the circumference of your head using a flexible measuring tape or a non-stretchable piece of string and add 4 inches to that number. My head is 22 inches, so I will cut 3 pieces of wire 26 inches long.
Note: the surface of this aluminum wire can mar easily and remove the copper color, so use pliers that have rubber padding or a piece of paper towel to cover the wire before bending.
Next, bend about 3/4 inch on the end of each piece and hook them together to stabilize them for braiding.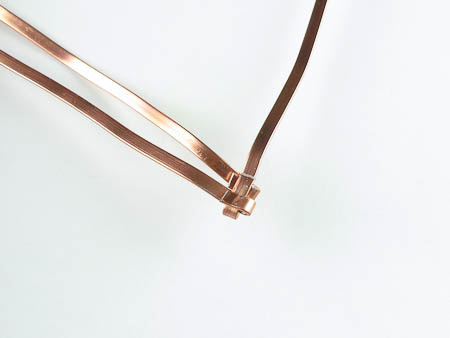 Clamp this end to a book, table or put it in a vise. Used a soft cloth or paper towel to protect the wire and the clamping surface. Now slowly start to braid. The braiding action is more like easing the wire from side to side and less like braiding a more pliable medium like hair or yarn.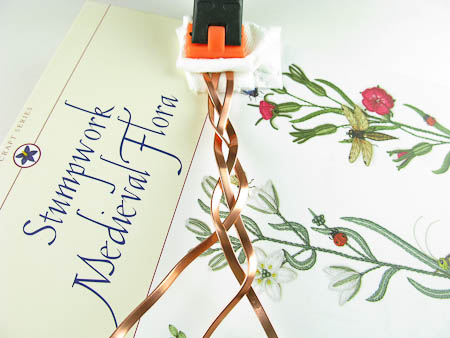 Your end will look like this: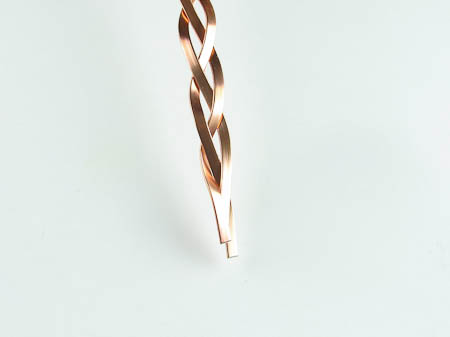 Now bend one of the ends around the other two and crimp flat.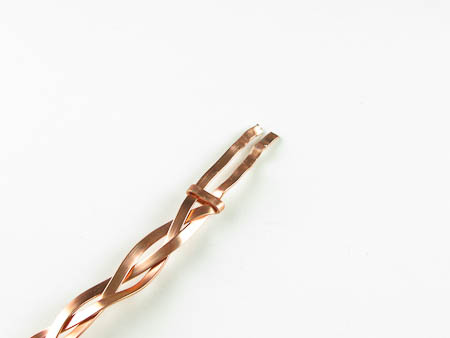 Next bend the other 2 ends back to form a hook.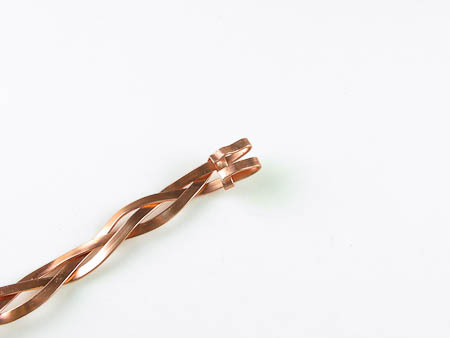 Take the other end and fold all 3 wires back on themselves.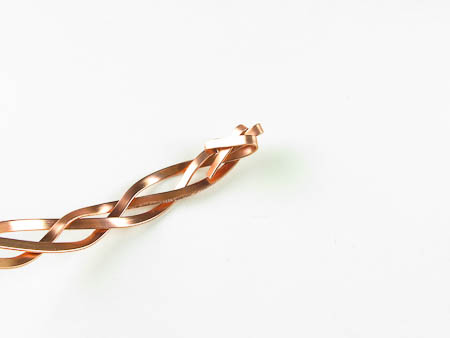 Cut a 1-2 inch piece of wire and form a flat ring. Slide this ring over the ends and press the ends to hold the ring in place.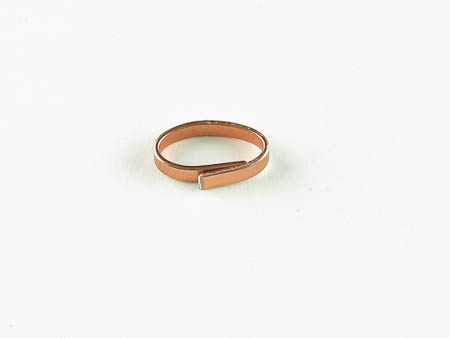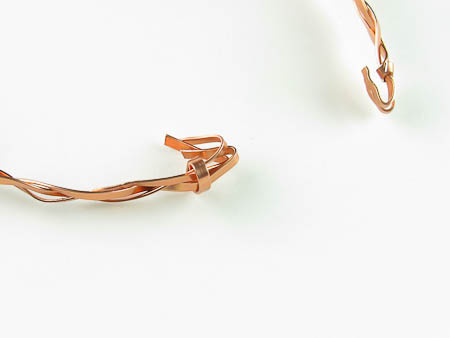 The hooks should slide into the ring to hold it fast.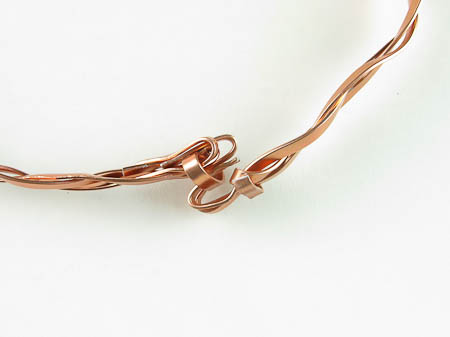 Here is the finished circlet!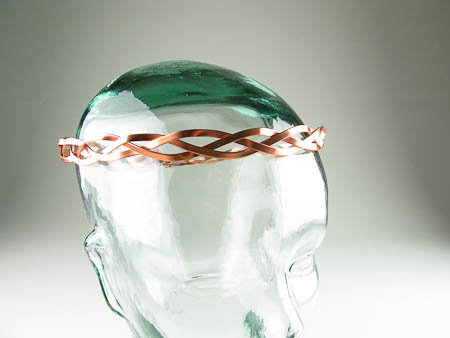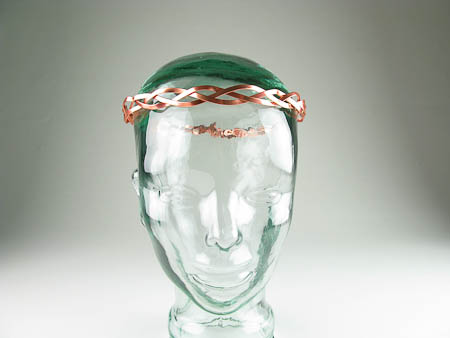 Tags: cosplay, renaissance, wire circlet, wire circlet tutorial