Trillium Crochet Fiber Art Flower Bouquet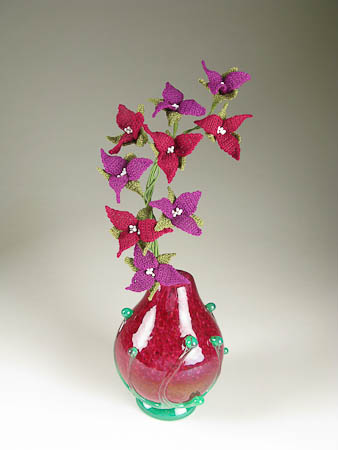 I have been reading up on Botanical Art and Illustration lately in an effort to take my crochet wildflower designs to a new level, how inspiring! I bought these 2 books and highly recommend:
I am intrigued by the beauty and minimalism of ikebana flower arrangements and was inspired to create this arrangement in one of our art glass bud vases. The colors in the glass played off the purple and burgundy trillium so well. The vase sold the day after we took this picture so I am happy we got this shot!
We have been working all summer at WolfArtGlass to deepen the color profiles of our art glass and this vase is a great example of layering multiple colors in the same family, opaque and transparent, to create a very deep rich color.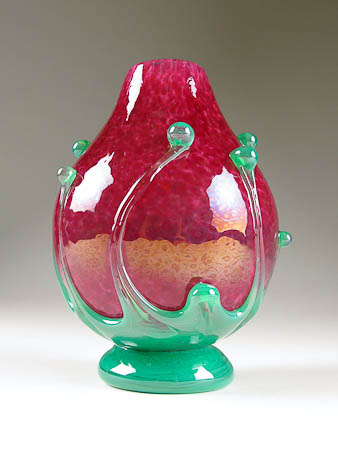 Tags: carrie wolf, Crochet, fiber art, trillium, wildflower, wolfartglass