Carolina Wren Nest Spring 2011 and Pottery Bird Sculpture
Every year a pair of Carolina Wrens nest on our patio. Over the course of several days and many scouting missions, they pick just the perfect spot, which this year is in our fox fern pot. The opening is only about 2 inches across and she has 6 speckled eggs in there!
Note this seasons choice of building materials, copious amounts of Live Oak pollen and a long blue bit of my yarn, cast off from some crochet or needlepoint endeavor.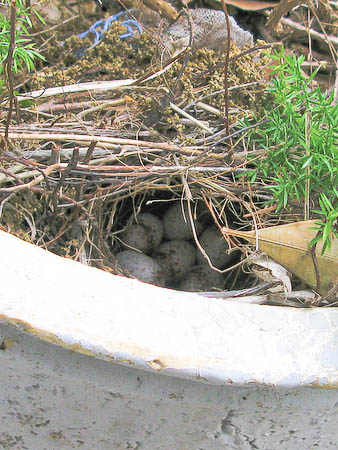 Of course, I had to make a wren to honor the day, here she is just after being hand-formed. I need her to dry up before I start to carve her down and inscribe all the little feather details. Maybe tomorrow?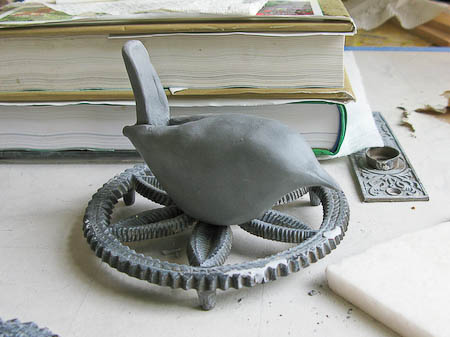 This is the first wren I made – so cute!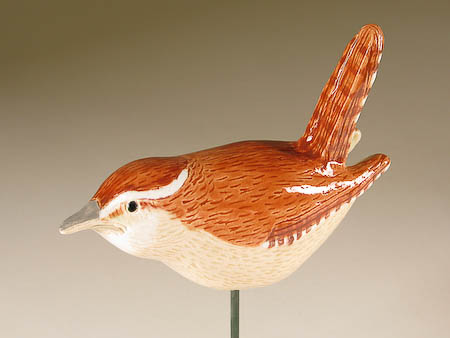 Tags: bird sculpture, carolina wren, carrie wolf, nest, pottery, spring 2011, wolfartglass, wren