New needlepoint cuff design
This is my latest needlepoint cuff bracelet design, my iron fritzed out on me yesterday so I have been delayed on the finishing part. I hated that iron any way, so next week when I get back from LA I will start foraging for a new one.
The colors for this design were inspired by a custom order I am finishing for one of my Etsy customers – I love custom orders because they inspire me to get out of my comfort zone and tap into new ideas! So, keep them coming folks.
This would look incredible as a pillow…maybe when work settles back down I will go for it.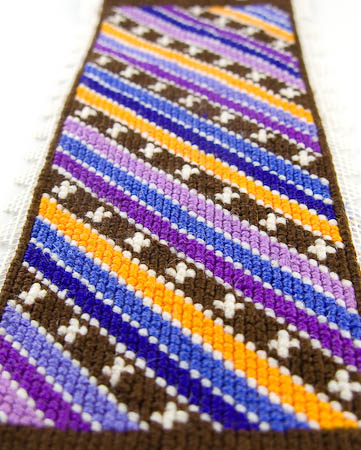 Tags: Needlepoint