Thursday, August 7th, 2008
About 4 years ago in 2008 I first made this cute little crochet Easter bonnet. I was messing around making hats and made this one without writing my pattern down. I also used a pansy flower design that was not my own. So, fast forward to 2012 and I finally have created the pattern using my original pansy flower design!
As you can see from the comments on this post, I am WAY overdue!
You can purchase this pattern several places:
On Ravelry:
http://www.ravelry.com/patterns/library/crochet-pansy-easter-bonnet-hat
On Etsy:
http://www.etsy.com/listing/92837841/crochet-pansy-easter-bonnet-toddler-baby
On Craftsy:
http://www.craftsy.com/pattern/crocheting/Accessory/Crochet-Pansy-Easter-Bonnet-BabyToddler/5372
Here are pictures of my new design: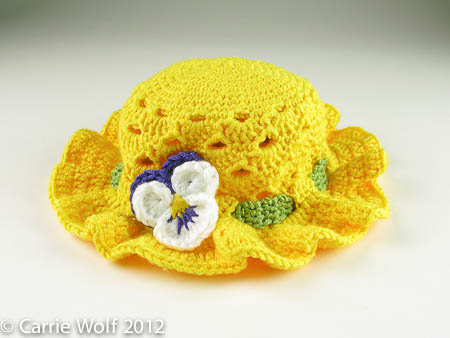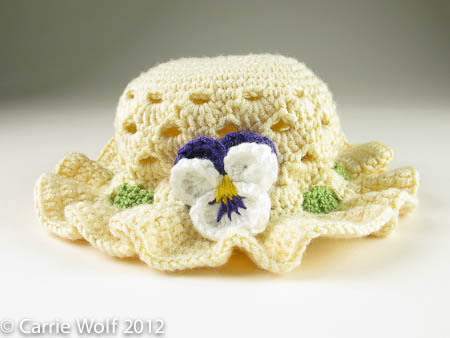 Here are the pictures of my original prototype, the hat is the exact same one as above except this hat below does not have my original pansy: