Saturday, January 28th, 2012
The interlocking crochet technique opens up a huge range of possibilities. The double-sided patterns are such a bonus, especially when working on blankets and scarves.
Here is a colorway that I have used in a baby blanket for our little friend Sebastian. This is a sample of the same colorway but with a different pattern.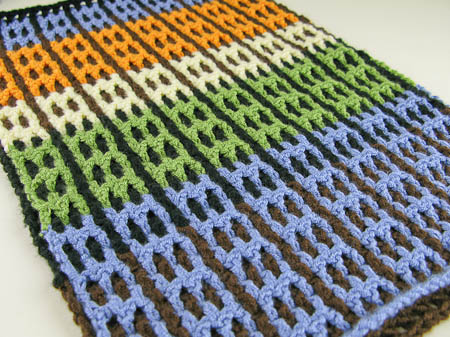 This book has a great set of patterns and teaches the basics of interlocking crochet.
Interlocking crochet is pretty basic once you get the hang of it. You create 2 separate rows of double crochet filet, then each row is worked with a separate color through the mesh of the other color. Now, when I first bought this book, I actually threw it across the room because I could not figure out the stitches. I HIGHLY recommend that you watch these tutorials by the author before you start.

http://www.interlockingcrochet.com/video-tutorials/interlocking-crochet-video-tutorials.html
This pattern has a different patterned opposite side, some have the same pattern with just the main dominant color reversed.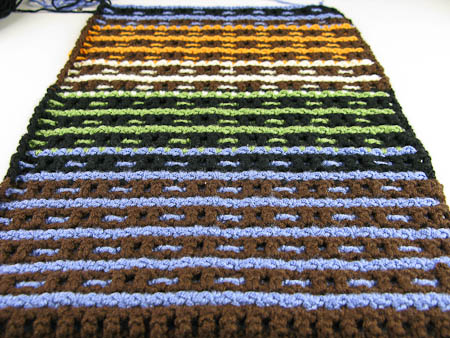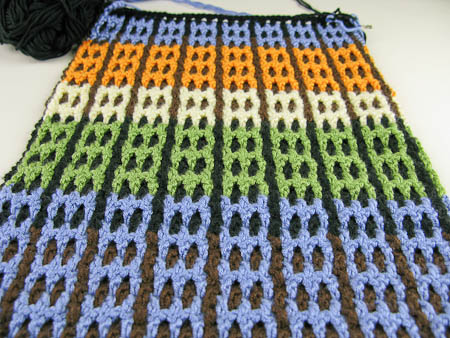 Much more to come!