Friday, June 17th, 2011
I had an itch to make another needlepoint pincushion. I was sitting looking at the wedding sampler I made for Dean and I (our 8th wedding anniversary is coming up in July-yahoo!) and the corner star motif jumped out at me as the perfect top for a wide flat pincushion. Here is the sampler – I am also making this sampler available in my Etsy shop for the first time made to order: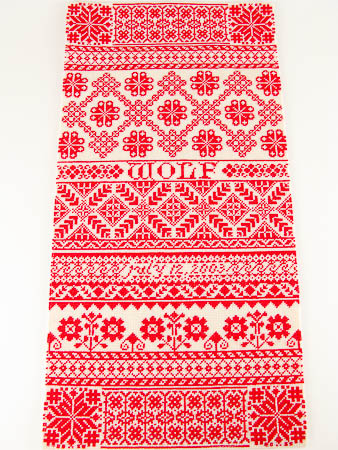 This sampler still makes me happy just to look at: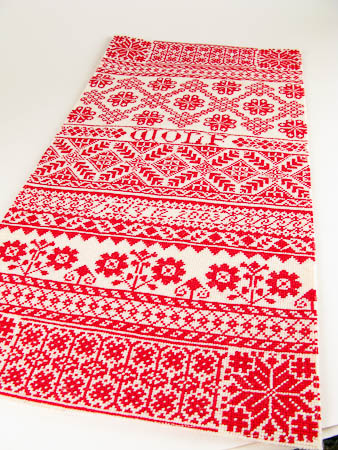 Here is the pincushion – available here in my Etsy shop: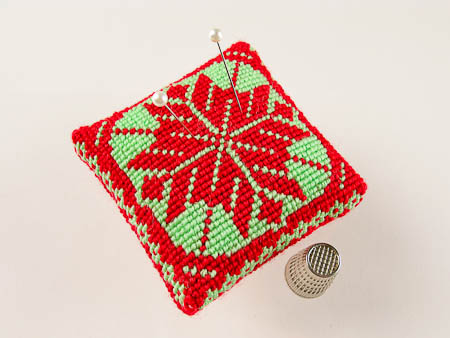 The patterns I used in both projects are from this amazing book of charted patterns from my favorite publisher Dover Needlework:
Charted Peasant Designs from Saxon Transylvania
Whenever I need a boost, I pull out this book and drool over all of the amazing patterns from days of old when this type of needlework was done to spice up otherwise plain homemade clothing and home decor. Simply breathtaking!