Water Lilies and Snowdrops – Needlepoint and Pottery
I have been working several flower designs in needlepoint and pottery. There is some kind of wonderful fascination in working the same design over and over again, especially in different mediums.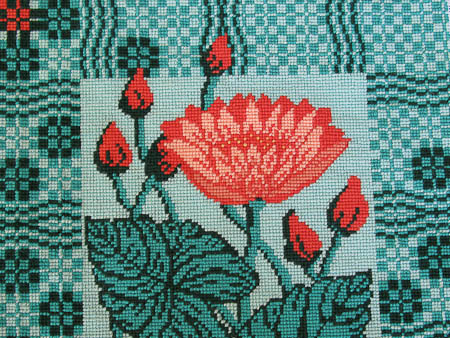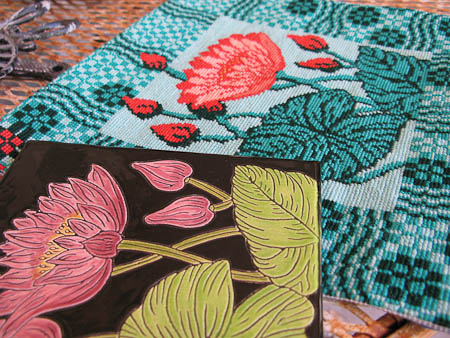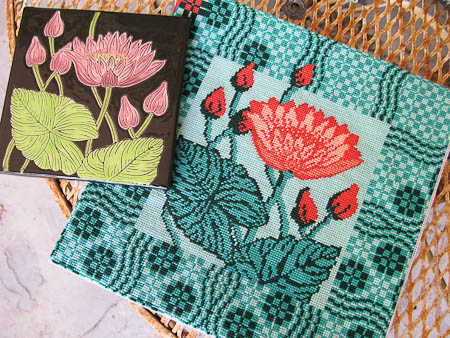 This tile is available in our Etsy shop – here: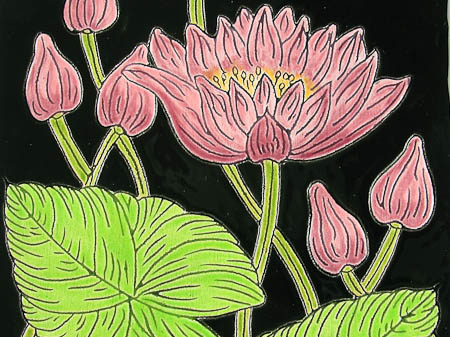 Snowdrops is a design inspired by a recent request by a local gal who is interested in my artwork as a tattoo. I am so honored that someone would want to adorn their body with my artwork, can't wait to see what her tattoo artists comes up with!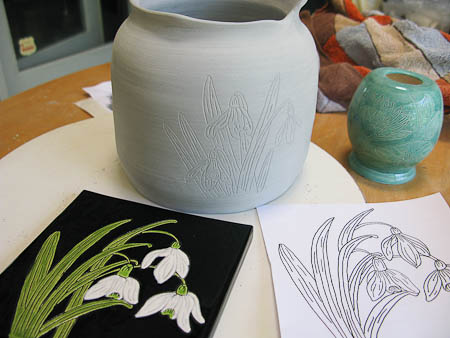 This tile is available in our Etsy shop – here: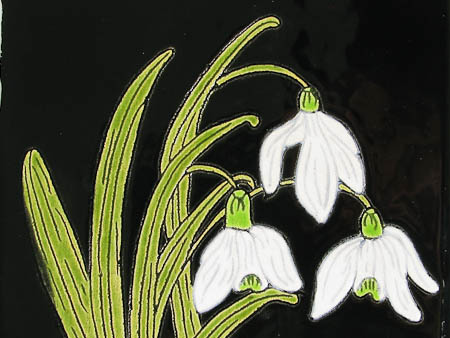 Tags: art nouveau, carrie wolf, ceramic, modern needlepoint, Needlepoint, pottery, snowdrop, water lily, wolf art glass