Black Crested Titmouse Pottery Bird Art Sculpture
Here is the latest pretty bird to join the flock – a Black Crested Titmouse! We get this variant down here in Austin, TX. I see them each and every day at my feeders and never get tired of their antics.
This little guy is available in our Etsy shop: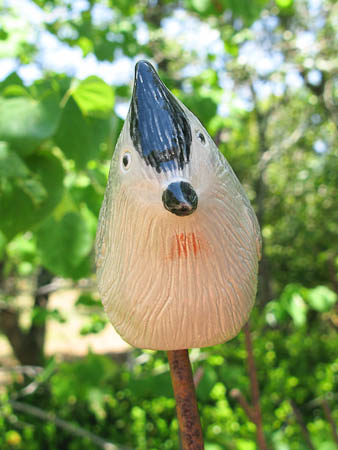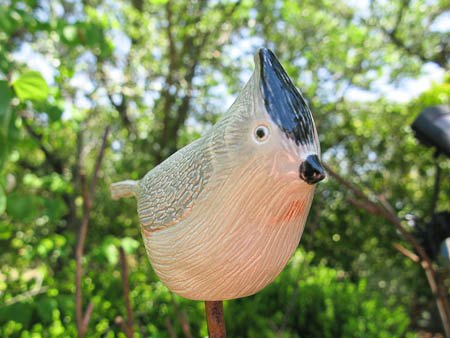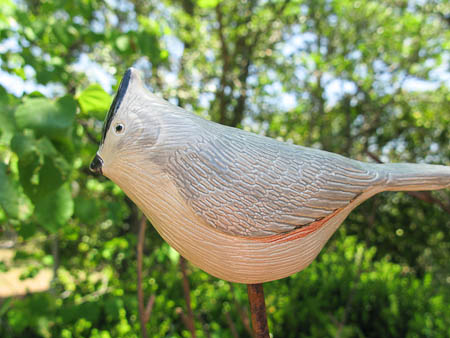 I always refer to this odd little wire bird house as the "Blair-Witch house" – it reminds me of those weird little totems made of sticks hanging in the trees in the movie. He looks quite comfortable here.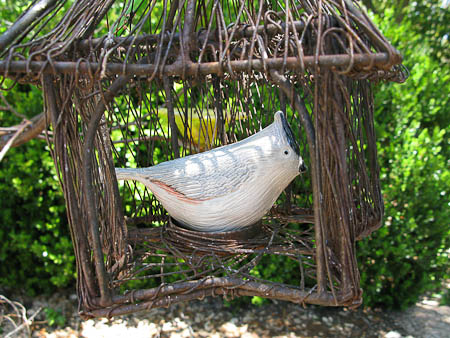 Tags: bird, black crested titmouse, carrie, Etsy, pottery, sculpture, wolf, wolfartglass