Vaca – day 2
I just love having the doors open, of course Theo does too. It is really quiet outside except for the birds singing like crazy! It is misting and overcast which is perfect birding and coffee weather.
Here is the update on Gram's purse - got a little more done yesterday and this morning. I realized that the pattern I am creating with this one reminds me of smocking. I really like the blog Posie Gets Cozy and she has been working on smocking which I just love. I think this is my inspiration for this little purse. I love how patterns cross all kinds of mediums.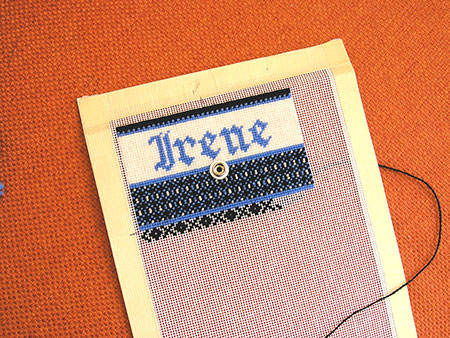 I would have gotten further on stitching yesterday, but I took it upon myself to reorg the studio/office space and am thrilled with how it has turned out! Look at the beautiful wool!